(Or JooE & Friends tries to bring a parody of the girlcrush trend)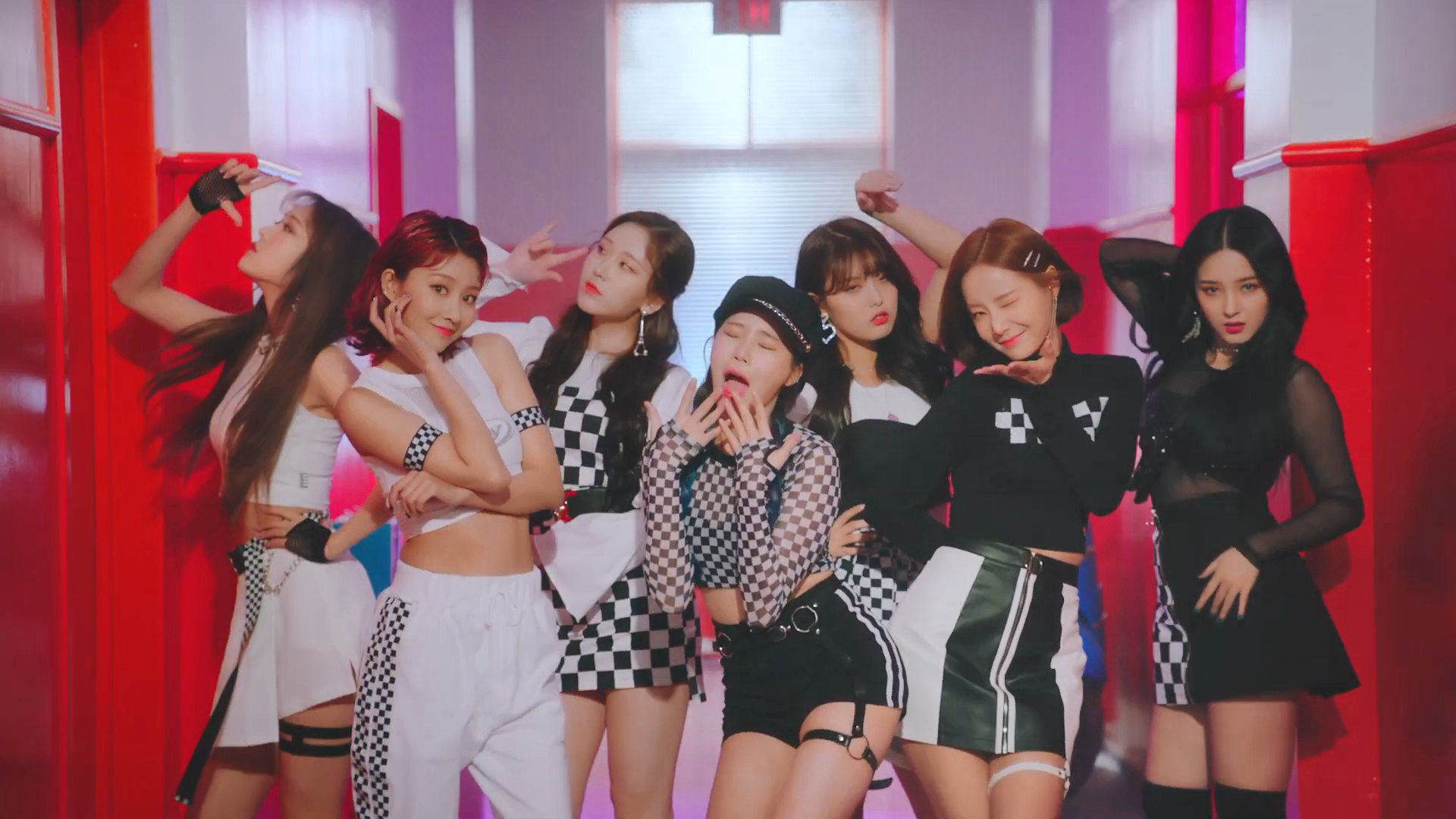 After two earworm extra catchy singles, Bboom Bboom and BAAM, Momoland is back for more coolness and unpretensious releases, this time without Taeha and Daisy, because of health issues and personal reasons not explained very well by the company. But, at least, they assured that both will return in the next comeback.
That said, we have I'm So Hot, a trap-infused trot (a korean thash pop style) that maintains and developes the group's formula even it not being a strong song like Bboom Bboom or BAAM.
Here, Momoland consolidates its space on the korean market, reviving the plain and simple style that marked one of the first kpop's booms on 2009. We don't have a concept or a story, it's just a catchy melody and some awkwards dance moves. It is a breath of fresh air considering the actual trends of kpop, particularly on boybands, and, the best of it all, its generating its own trend for groups like DIA, Weki Meki and fromis_9, that started to follow Momoland's steps since last year.
Talking about these other groups, I'm So Hot, like the last Weki Meki's comeback Crush, tries to parody the recent girlcrush trend, which began with BlackPink's debut and was consolidated by (g)i-dle sucess. It's not as much effective and catchy as Crush, mainly because of the trap elements on the verses, but its a competent release that can get another earworm sucess for the group.
At least, even without Taeha and Daisy, we had a less focus on JooE on the mv, showing that the other girls are improving themselves on the crazy parody style. The evolution of Momoland is proving to be so natural that, even with JooE acting as the group's front runner, the title of "JooE & Friends" or "JooEland" can become meaningless facing the other members charisma.
…
This was Flash Review, the first post category fully in english from Hipster Aquarius!!! Did you like it??
The idea here is to write fast reviews (like the superhero Flash) to match the time of the releases. For the Portuguese readers, do not worry!!! A Portuguese analysis of the best releases (and albums) of the month will take place in Sonorous Horoscope ("Horóscopo Sonoro" in portuguese).
Check out other Flash Reviews!!!